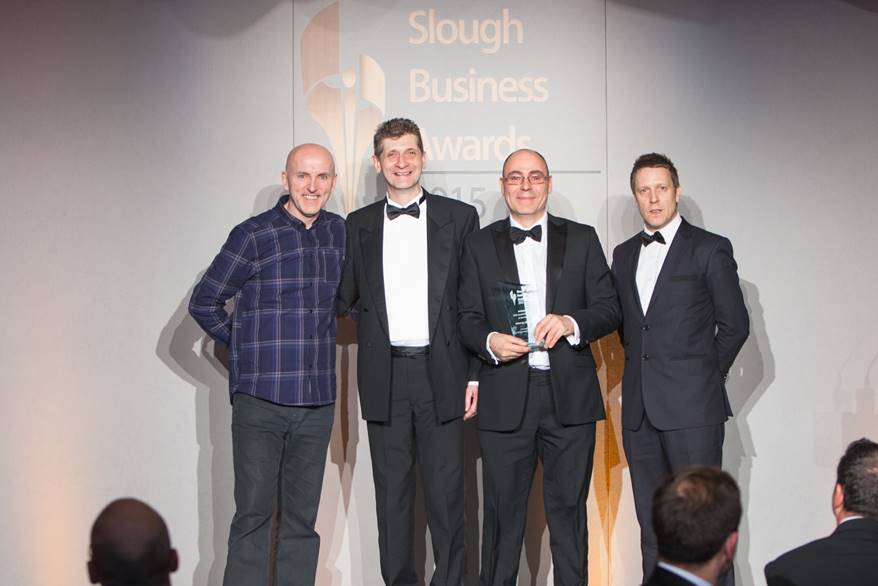 With the forth coming launch of the 2016 Awards due on Sept 10th we are busy updating the current web site, adding in some new content but also putting into the site some of the newer technology to ensure the site is built in the most efficient and progressive manor. Whilst many aspects of the work we do appear beneath the surface of a web site, they are usually only apparent when these aspects are NOT present, for example making the site "responsive" which mean that it is viewable on different devices such as a mobile and a computer screen and on both these it still looks great and is easy to navigate.
Rafiq Chohan Chairman of the Slough Business Awards will be launching the awards at SEGRO HEADQUARTERS in Slough. In 2015 the awards were very well received and has been a great success for all the companies involved, enabling small local companies to mix and network with the major players in the local area, from SEGRO (the largest industrial estate in Europe), Santander, Telefonica and Heathrow to name but a few. With good media coverage it is a great opportunity for businesses operating in the Slough area to gain exposure.
Slough, Windsor and Maidenhead has long been regarded as a prime location for business with more than 18,000 businesses based in the SL postcode area, outside of London it has great transport and communication links and is a prime location for startup businesses.
Yet again Kehorne are proud to be supporting this event and look forward to another successful year.