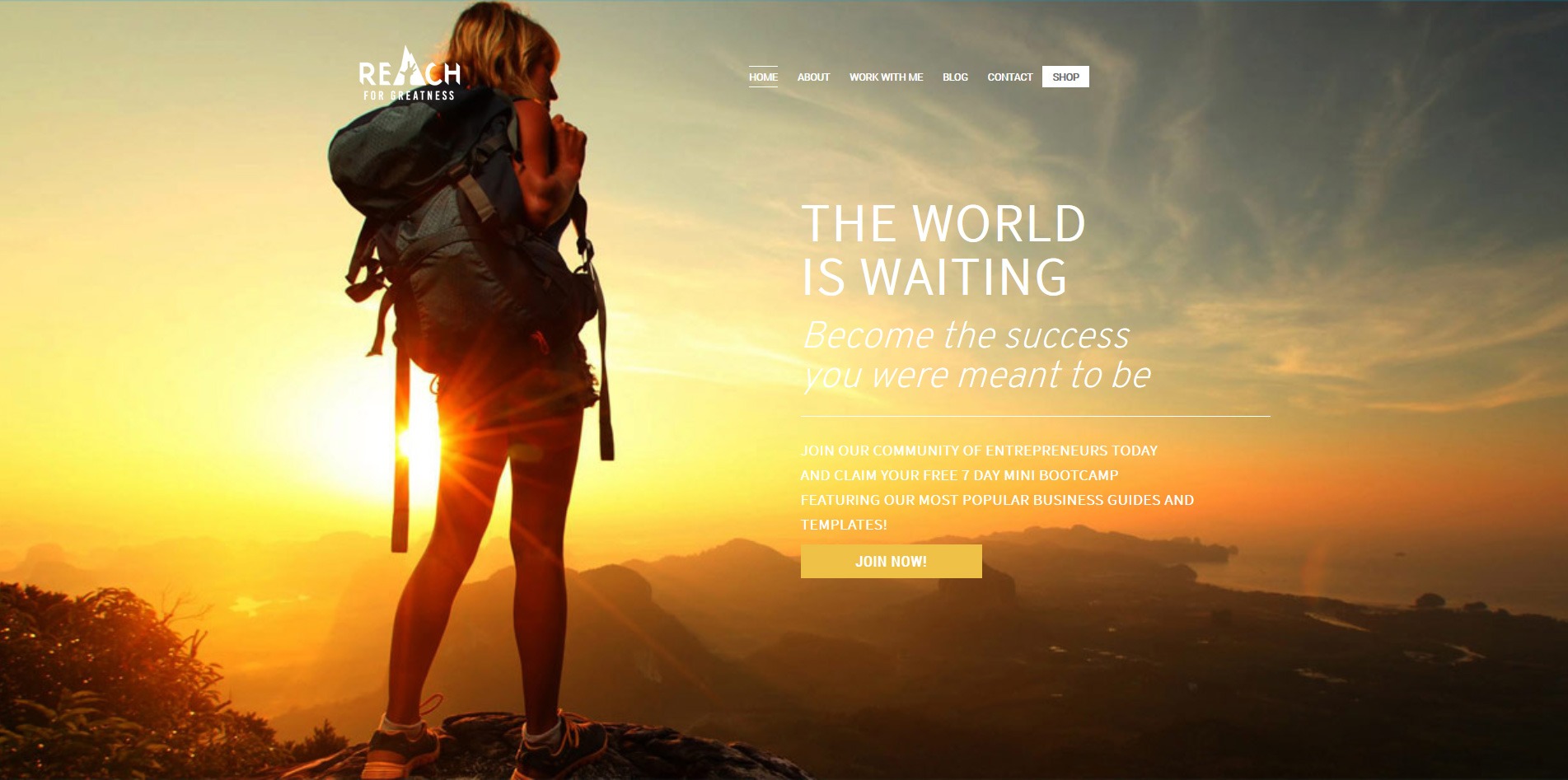 Recently launched the Reach for Greatness website, designed by Lets Cre8 www.letscre8.tv and built by Kehorne. We have worked hard with the business owner Sabine and the designer to make sure that the design worked equally well in desktop format as well as mobile format. We had to make sure the design became a faithful representation of what the designer wanted to create over different platforms; from different mobile devices to different browsers.
We were careful to make the design as close to the original and Kehorne were able to bring our years of experience into the process to ensure that the site looks good whilst still functioning as a website with easy to use navigation and a clear purpose.
Overall Kehorne are very pleased with the results and we think it is a fantastic looking site.
Happy to have anyone comment on it.