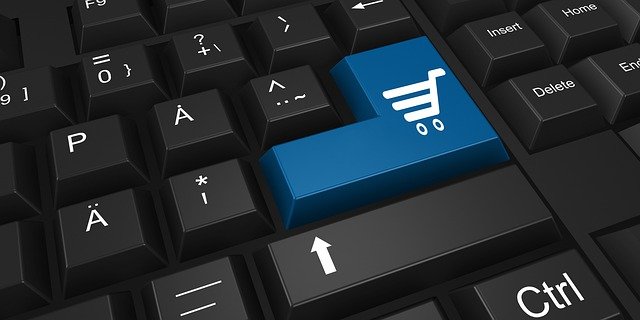 It's a never-ending fight to win conversions, whether you've been running an online store for 5 months or 5+ years. With an overall cart abandonment rate of 68 percent – a combination of new and returning customers – you want to do whatever you can to attract new customers and encourage them to spend more money and convert when they return.
Here are our Top 10 tips for building a profitable online store to start attracting buyers and keeping loyal customers.
Engaging Web Design
It doesn't matter if you have the best product in your niche and the best customer service—if your store's web design is bad, your online business presence is doomed. A Kissmetrics study found that 93 percent of buyers consider visual appearance to be the most important factor when making a purchase.
Partner with Other Brands
Most buyers are hesitant to give their hard-earned money to a little-known company. Establish your reputation by displaying which companies collaborate with you. They don't have to be on the scale of Google or Microsoft, but even small businesses can add a level of trustworthiness to your business.
Develop a Loyalty Program
Incentivise customers for their loyalty. Creating a loyalty membership programme for your store is another way to increase conversions from existing customers while rewarding them for repeat purchases.
Offer Excellent Support
Your customers must be assured that they will receive support if they need it after making a purchase. Providing guaranteed help after the purchase and consulting before the purchase will transform potential buyers into loyal, returning customers. Respond to all questions and feedback as soon as possible! Keeping up with your social media, emails, and website comments is one of the simplest ways to keep the relationship going after the sale.
SEO Driven Blog
Running a blog provides an opportunity to increase store traffic. Posts with SEO keywords and valuable knowledge for customers are more likely to rank high in search engine results.
Product Reviews Helps to Build Buyer's Trust
Product reviews and ratings greatly increase your credibility. Since online shoppers cannot meet sellers in person, they must rely on the input of other buyers to evaluate merchants. Ratings on product pages save time for buyers by easily displaying what other customers think of the product.
Mobile Responsive Store
With the use of smartphones for online shopping, online stores must ensure that their web design is mobile-friendly so that shoppers can make transactions regardless of the device they are using. Statistics show that mobile shopping is increasing every year. In a few years, there will be more mobile shopping than the desktop.
Analyze the data and iterate
Online stores cannot develop their growth strategies unless they monitor their progress. Using a platform like Google Analytics to monitor your selling activity and consumer behaviour is the best way to go. This software provides sellers with detailed information about their stores, such as the percentage of merchandise sales, the number of web page visits, and the number of abandoned shopping carts.
Free Shippings & Returns Policy
Although the initial cost of providing free shipping may be high, many online stores see a higher return with increased sales after implementing the policy. To ensure that your generous policy is noticed by customers, highlight the fact that you give free shipping on your online shop. By providing generous return and money-back guarantee programmes, sellers can create consumer confidence and incentivise transactions. Allowing customers to return an item if they change their minds or it does not fit the product description demonstrates to other customers that you respect your customers and want to provide them with value.
Social Sharing & Email Marketing
Start a campaign that promotes sharing on social media to generate buzz about your product. A brand, for example, can give consumers an entry into a contest if they leave a comment on a social media post or tag a friend. Merchants can also promote social networking by providing easy access to their social media sites on their website. Email marketing is a simple way for online stores to connect with their customers. Merchants may send targeted messages to buyer segments that answer the unique desires of each group. Email marketing, by appealing to buyers' desires, is an effective tool for growing sales and revenue.
Source(s):
https://www.sellbrite.com/blog/create-a-successful-online-store/
25 E-Commerce Experts Share Their Best Tips for Driving Repeat Sales Online

Image by Thank you for stopping by Donations welcome to support from Pixabay