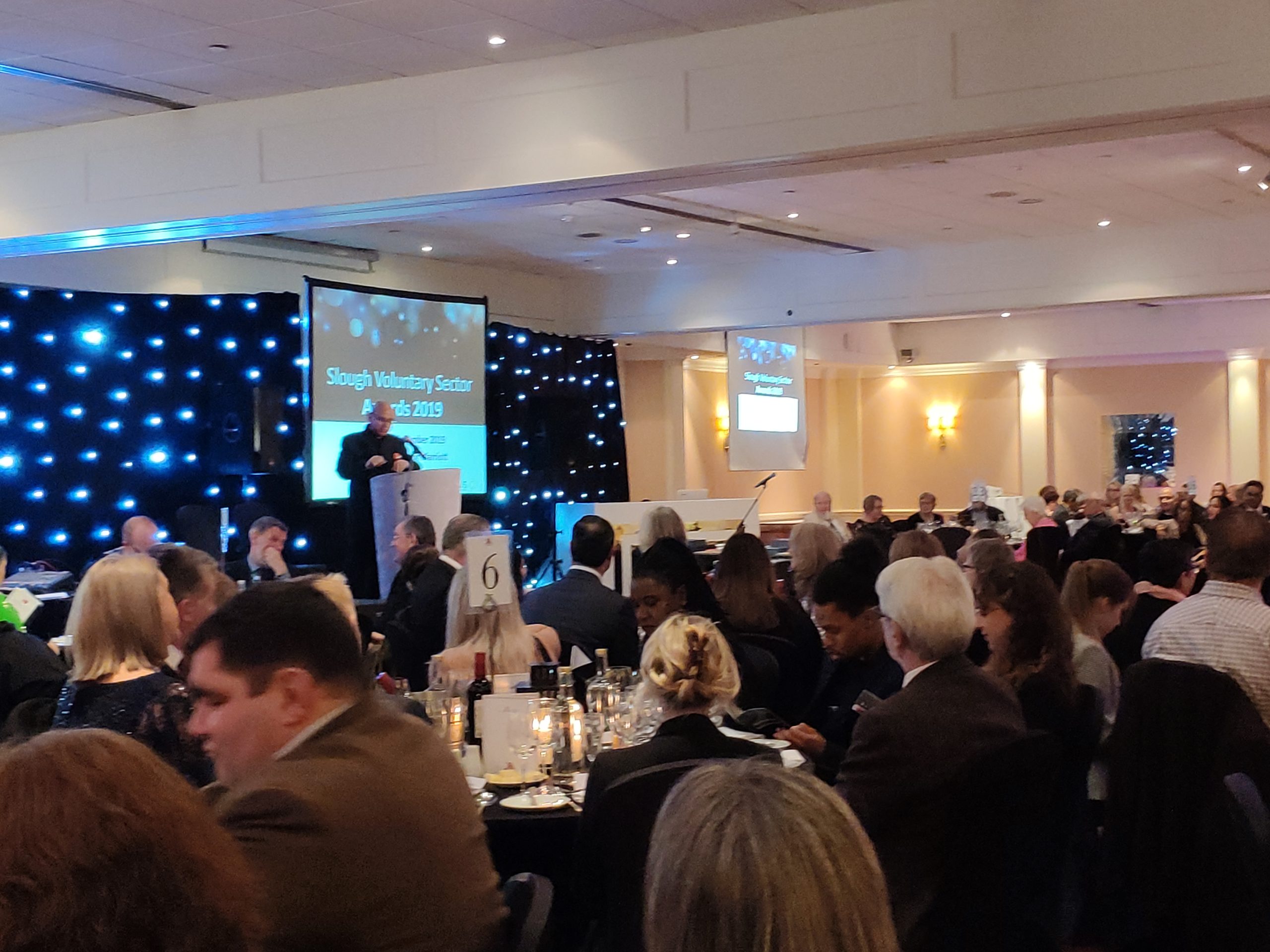 What a great evening we had at the awards for 2019. Just to see the amazing work going on in the community!
Friday 15th November is an important night for Kehorne as we are sponsors of the Slough CVS awards evening.
Whilst we have a fairly small part to play in this actual evening – apart from spending quite large sums of money on the raffle – which a certain Paul Fogg thinks he always wins but forgets that is due to the number of tickets bought!
We will be adding a few pictures of the evening as we go along because its a great evening and it showcases just a handful of the people of Slough who invest so much of their time and energy into helping others.
More than just a great cause – it is a celebration of the voluntary community!