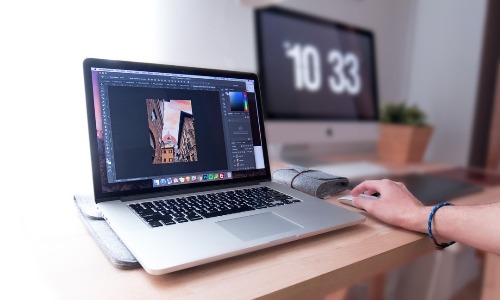 We recently had an enlightening experience which re-emphasised to us the importance of providing good on-going support, and building strong trusting relationships with clients. It is part of our company ethic to provide this to our clients, but a recent experience with one of our suppliers helped us see just how important this is from the other side.
We've been using the supplier in question for more than 5 years. Over this time we've come to implicitly trust their experience and expertise, as well as their down to earth style. If we call them we'll get through to one of two people, who we've been dealing with for the entirety of our relationship. They provide support in the same way we try to, direct and simple. While we've seen other companies struggle with certain challenges, this supplier has helped us make them a thing of the past. They are a perfect example of the reliable suppliers we seek out, as we know so much of the service we provide our clients is affected by the service our suppliers give us.
It was on the basis of this strong relationship that we decided to go with them when a new business requirement came up. The project would include a fairly complicated initial installation, as well as being quite costly it would involve them managing a third-party who would be doing the actual install. But we knew we were in good hands. That knowledge was very important during the installation process because at times not everything went smoothly. Having a clear channel through to a trusted source of support was at times a life saver.
Then after the installation was complete, we raised some issues and areas of the process that could have been dealt with better. They were eager to hear our feedback on how they could improve. The strength of the relationship meant we were more than happy to do a detailed write up of our thoughts, because we know they will be taken seriously and we will have helped to make their already excellent customer support even better.
The takeaways for us from this situation are clear.
Strong customer relationships will lead to more work for your business
Whilst you always strive to ensure your customers don't experience any issues, they can also be opportunities to prove your support is worthwhile
Be open to feedback from clients, you never know when they are going to give you a great suggestion to make your service better.