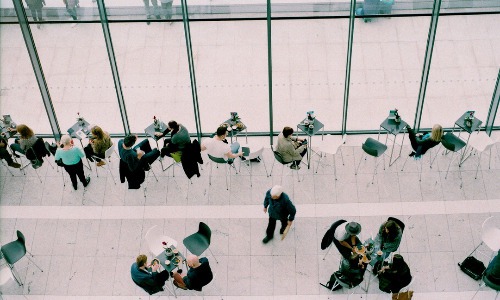 Yesterday morning there was the monthly Aspire networking breakfast meeting. Held in the very pleasant surroundings of the Aspire centre in the Slough trading estate it was perhaps even more busy (about 45 people attended) and successful in spite of the freezing fog!
This event is a great opportunity for small and medium size businesses to meet and network, as well as the chance to enter the free prize draw for a bottle of champagne.
Over the time that I have been attending this event I have found it a great chance to continue to build on existing relationships and meet some new and interesting people who are working in and around Slough.
Today there was also a very informative talk by Steve Catchick of Performance Counts on how to start giving a presentation – from the one to one meeting to the larger event presentations. It was covering the way you can come across to your audience, the way you can improve your image and self presentation, where to stand to make an impact and even the smile you need to create the right atmosphere. Walking out with an air of confidence, talk with authority, don't stand too far away from the audience, all important aspects that will effect the whole process.
All of this was aimed at the beginning of your presentation, before it has even kicked off into the spoken section.
Other points that came out were about the presentation; not to put much text on a power-point, if anything just images and a speech bubble, turning it off between points. Use stories and anecdotes to make your points, telling a story is more memorable than a list of points and dull information and statistics.
Surely just by writing this down I'm falling fowl of some of these points by listing them!
So that's your homework – make that next speech/presentation more of a commanding performance!