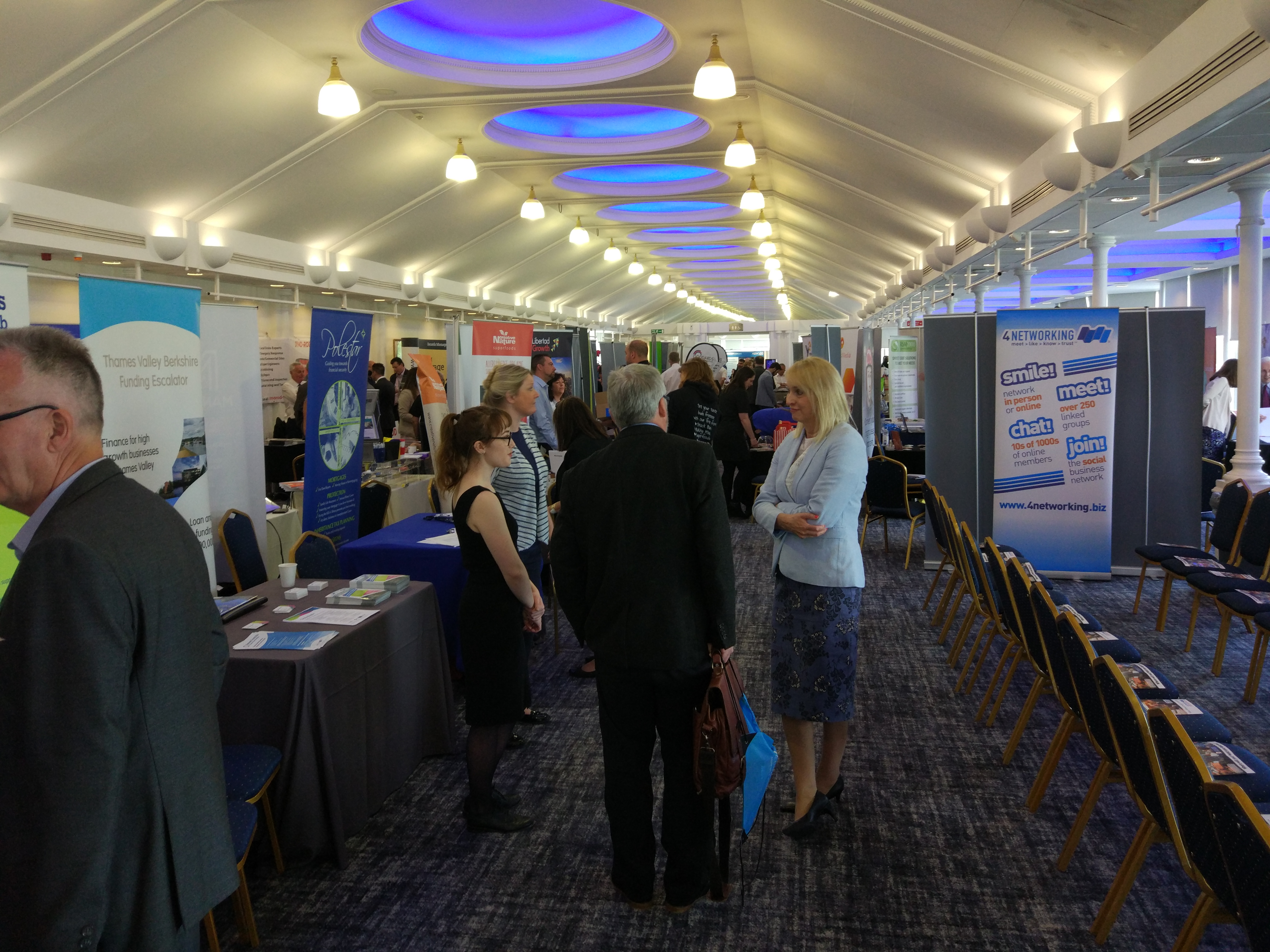 On Wednesday 23rd May I attended the Ascot Expos – technically the Thames Valley Expos – in Ascot Racecourse. Formally held in Windsor, this is a showcase of the local businesses; from the banks to small one man companies.
The event opened with a business breakfast organised by the Thames Valley Chamber of Commerce and a very interesting talk from Darren Clark on his journey from school leaver with no qualifications to running several businesses under the Spotless brand. Particularly impressive as he is dyslexic so an inspiration for anyone who thinks that getting professional qualifications is a must to get on in life…. more important is a determination to succeed, self belief and to not take "no" for an answer.
The Expo itself was busy with plenty of stands and a good range of businesses showing. Plenty of opportunity to see what is new and interesting. There was the usual guest speakers who have great stories to tell and full of business and life tips.